Machinery Transport
We offer efficient, reliable and cost-effective means of machinery transportation to a wide range of industries throughout Aberdeenshire, Scotland and Mainland UK. We have a fleet of machinery to load and offload your machine safely and in a timely manner.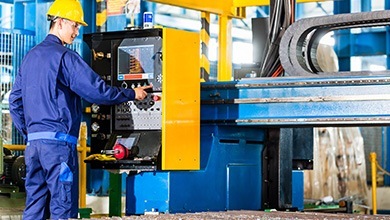 Whether it's the delivery or a relocation, we understand that machinery transportation requires delicate attention, since the machines being transported may need to be accurately calibrated. Regardless of value, we treat each project with the same care and attention to ensure that the equipment is moved safely.
In order to offer the best service possible, we have set in place various measures that will enable us to serve you effectively. These measures include working with professionals with proven capability, premium insurance cover, and superior transportation safety records.
We have also invested the most up-to-date equipment which include flatbeds, curtain-siders, a specialist bulk animal feed blower, self propelled modular transport (SPMT), and step deck among others. If required, we can undertake delivery and transport of ISO containers and aggregate supply such as rock salt for the winter season.
We have also installed trackers on our vehicles that will keep our customers updated on their deliveries, which gives them assurance of safe delivery of their equipment.
We pride ourselves on offering a consistently reliable service; if required, we can additionally offer overnight deliveries to most areas of the UK. For more information or to discuss your project in more detail, please call 01569 668 110.